Digital Schoolhouse

What is Digital Schoolhouse?
The not-for-profit Digital Schoolhouse programme, together with Nintendo UK, uses play-based learning to engage the next generation of pupils and teachers with the Computing curriculum. Digital Schoolhouse is delivered by the UK games industry trade body Ukie and is backed by the creative digital industries and government. Sponsors include PlayStation®, SEGA, Ubisoft and Outright Games.
Free workshops are hosted by appointed primary schools, secondary schools and FE colleges, also known as 'Schoolhouses', and delivered to pupils and teachers in their local community. There are 50 Schoolhouses run by over 80 lead teachers across the UK.
LGS Digital Schoolhouse has gone mobile
Due to the current COVID situation, we have created an alternative way to continue to provide schools with computing workshops for years 5 and 6.
We can offer two workshops and in both cases we will bring the equipment to your school and deliver the DSH computing workshop free of charge in a fun and innovative way.
Workshops
Sphero Workshop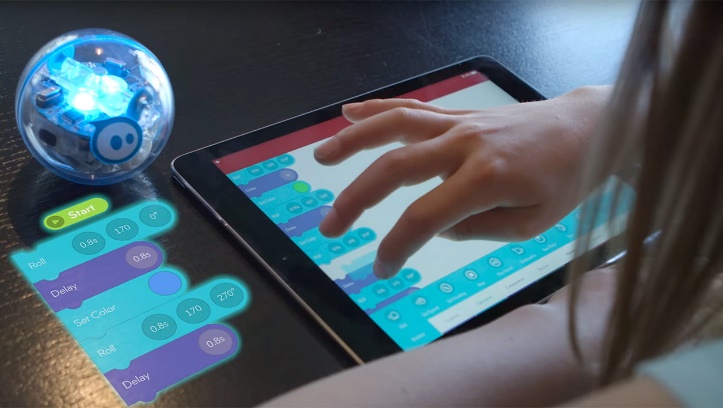 Sphero is a robot ball that can be controlled using an app, which allows students to create computer programs. Students solve problems and learn basic programming concepts through a range of challenges, which are engaging and help progress their learning. All you need is space to let them roll and a lot of thinking.
Scottie Go! Workshop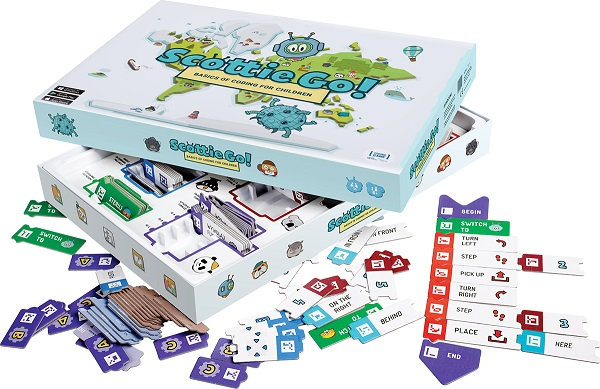 Scottie Go! is an innovative game to teach programming. Scottie the alien, experiences numerous adventures while travelling in space with his spacecraft.
The app generates the adventures while the students arrange puzzle tiles to create the programs and complete the adventures.
The app allows students to scan the commands by capturing a photo or a video.
Once the command has been scanned, Scottie will carry it out step by step, and the students can see if Scottie completes the adventure.
Other workshops are available on visiting Langley Grammar School such as:
Crumble - build a Monster!
This workshop uses the Crumbles to control a range of output devices in a creative way. The project is about animating a Monster using a range of outputs (sparkles, buzzers and motors) and incorporates a craft activity.
Funky Maths Calculator
This workshop addresses the concepts of simple algebraic equations and variables by teaching students to create their own calculator using the Scratch programming environment.
Funky Quiz
This workshop addresses the concepts selection and variables by teaching students to create their own quiz using the Scratch programming environment.
Just Dance with the Algorithm
This workshop combines dance and video games to teach core programming and computing concepts in a way that appeals to a diverse range of students. Students create their own dance animation using the Scratch programming environment.
Micro-bits - Alice in Wonderland
This workshop addresses the concepts: conditions and variables by teaching students to create projects based on an Alice in Wonderland theme using the online Micro-bit programming environment and involves some craft activities.
Booking your workshop
Our DSH day is a Thursday and we can adjust the sessions to suit your timings.
Please contact Stacey Jenkins so we can book a workshop for your year 5 or 6 students.
staceyjenkins@lgs.slough.sch.uk
@CompHubLGS