Library
The Library and Resource Centre (LRC) is a warm and welcoming centre for the school's provision for independent learning, information literacy and promoting reading for pleasure. We support the curriculum and offer study materials for students and staff as well as a wide range of fiction and non-fiction books for Years 7 – 13 for recreational reading. We currently have over 10,000 books and subscriptions to 21 journals. There are computers available in both the LRC and the ICT/research room.
All students and staff are members of the LRC and may borrow books and those journals not held as reference stock. The LRC is open throughout the day and may be booked for lessons by staff, whilst the Sixth Form have access during their private study periods. At lunchtime, break and after school students may use the LRC for studying, researching, changing books or just relaxing and reading.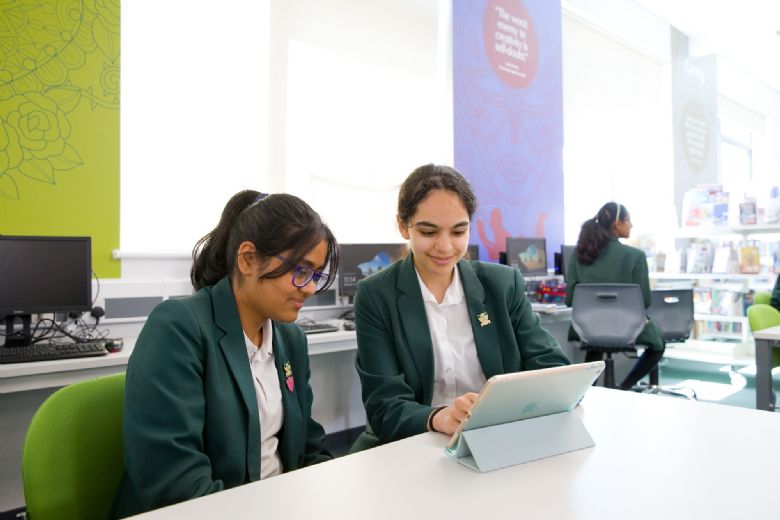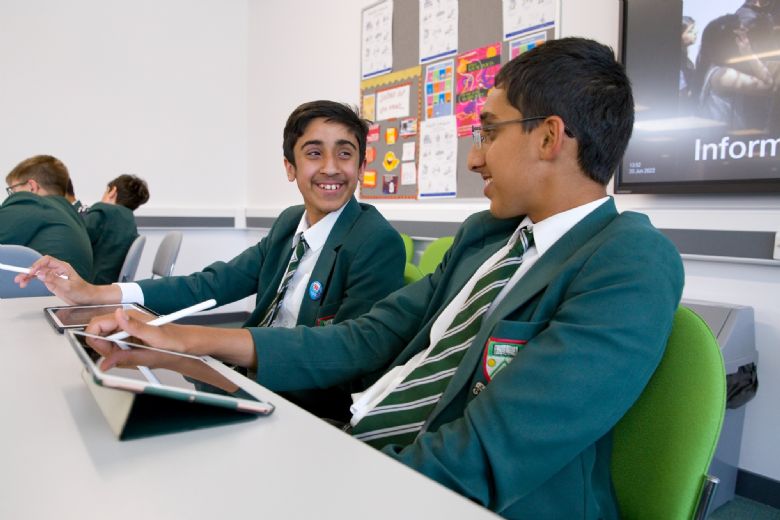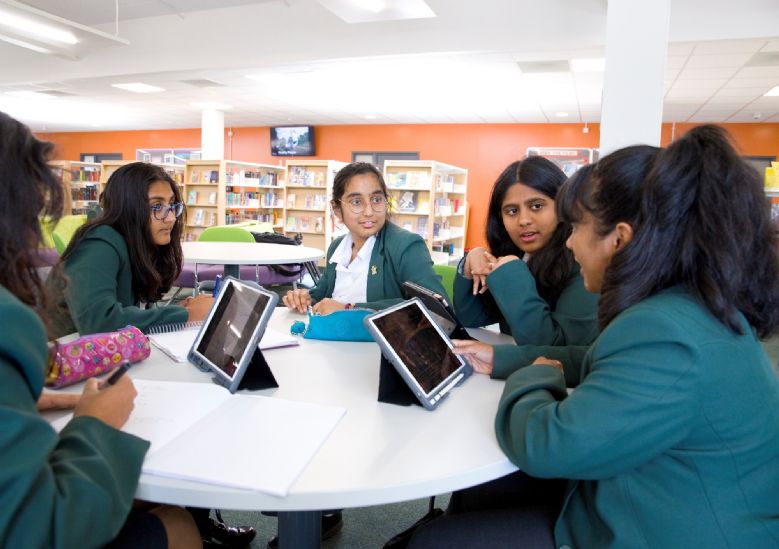 The LRC is open at the following times:
| | |
| --- | --- |
| Monday | 8:00am to 4:00pm |
| Tuesday | 8:30am to 4:00pm |
| Wednesday | 8:00am to 4:00pm |
| Thursday | 8:00am to 4:00pm |
| Friday | 8:00am to 3:30pm |
The LRC contains a fully computerised library catalogue system Eclipse.net which can be searched for books held by the library and for websites of educational importance.
A varied range of reading related activities takes place throughout the year, including reading groups, Carnegie shadowing group, World Book Day, quizzes and competitions.
View the library's catalogue here.
LRC Staff
Ms Collette Shine - LRC Manager
Mrs Maggie Taylor - LRC Assistant
Student Library Assistants Team