New building project
Langley Grammar School was opened in 1956. The original school was built using a structure of reinforced concrete beams, pillars and panels called 'Intergrid'.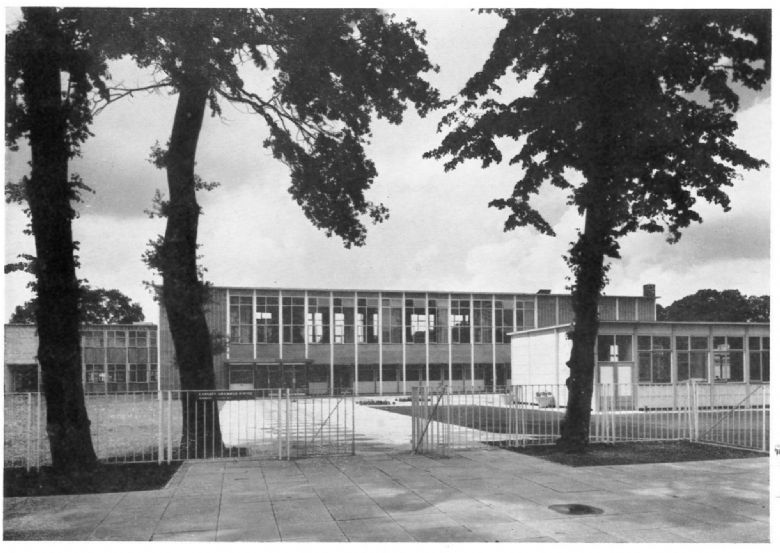 However, in the words of a Department of Education report written in the late 1960s, 'The school was built to an experimental design, which has not proved entirely successful'.....!
Over the years the Intergrid structure has suffered from water damage and from internal corrosion to the reinforcement caused by the chemicals in the concrete. A programme of inspections throughout the 1990s and 2000s ensured that any damage was carefully monitored.
After 2010, the inspections revealed some more serious damage to some of the beams and pillars. Around £600,000 of funding from the Department for Education was used to carry out repairs, install reinforcement propping in some areas, and ensure that the whole building was watertight.
Further surveys indicated that the condition of the building was only going to deteriorate over the longer term, and an application to the Priority Schools Building Programme was submitted in July 2014. The school was accepted on to the programme in 2015, but work on the design only commenced properly in early 2017. A further delay was caused when the nominated contractor went into financial difficulties at the start of 2018 and the Department for Education had to re-tender.
Detailed design work was carried out in consultation with the school during 2018, leading to the finalisation of contracts with the construction company Wates. Construction work started on site in February 2019.