TSH Berkshire Teaching School Hub

Langley Grammar School has been designated by the Department for Education as one of 81 new Teaching School Hubs from September 2021.
Our Teaching School Hub operates under the name TSH Berkshire. Please use the links below to access our website and Twitter feed.
TSH Berkshire website: www.tshberkshire.org
TSH Berkshire Twitter account: @TSHBerkshire
Each hub has its own defined geographical patch and is expected to be accessible to all schools within that area.
Our defined area covers the six local authority areas of Slough, Windsor & Maidenhead, Bracknell Forest, Wokingham, Reading and West Berkshire, with a total of around 350 schools.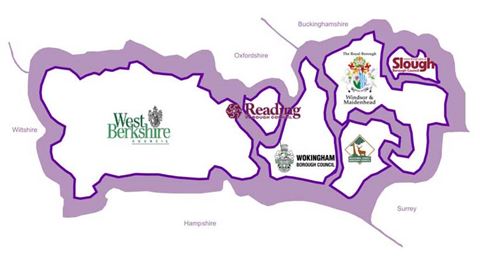 The focus for the Teaching School Hub is on teacher training and development, recognising teacher and leadership development as the most important form of school improvement.
Hubs are expected to build strong partnerships with other schools to support teachers and leaders, at every stage of their career, in every phase and type of school in their hub area. Activities that Teaching School Hubs will be expected to undertake include:
Promotion and delivery of Initial Teacher Training (ITT)
Delivery of the Early Career Framework (ECF)
Delivery of National Professional Qualifications (NPQs) for middle and senior leaders
Providing Appropriate Body (AB) services for Early Career Teachers
Other Continuous Professional Development (CPD)
Other activities on behalf of DfE that may be specified individually or across the network
Our aim is to work through delivery partners across the county; we will be supporting, facilitating and building on the strong local collaborations that already exist. We look forward to establishing relationships with key delivery partners who will implement the different strands of the Teaching School Hub remit.
Contact details
For further information, please visit these DfE websites;
General information about Teaching School Hubs
Early Career Framework