Roald Dahl Day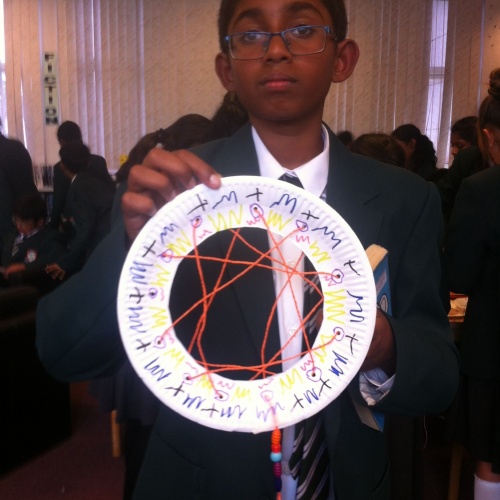 Students recently enjoyed a range of activities to mark Roald Dahl day in the library. Mrs Shine, the librarian explains more below.
It has become a something of a tradition to celebrate Roald Dahl day in the Library. Those of you who have read The BFG will know that the Giant collects dreams. therefore decided we would make our own versions of dreamcatchers. This proved a very enjoyable activity. Students set to work cutting out the centres of paper plates and threading yarn through pre-stamped holes. The results were colourful and original. This activity was well attended and enjoyed by students who tackled a mind-boggling quiz covering Dahl's life and books. The winner of this competition was Ahmed El Akehal in 8H.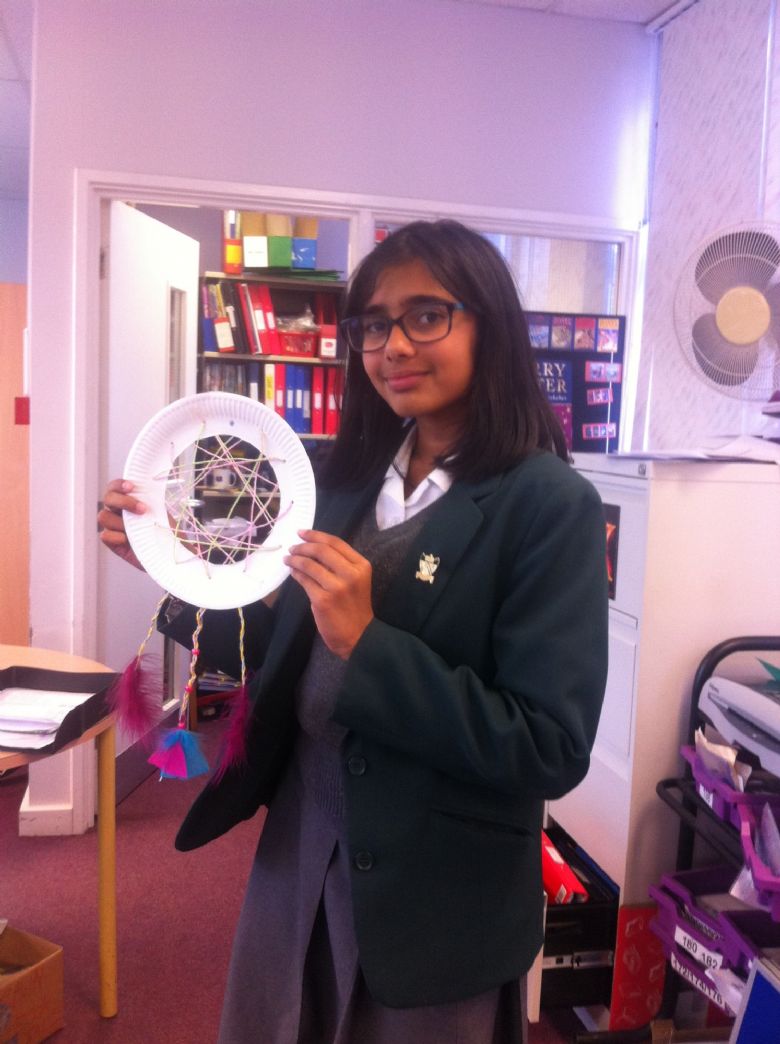 We continued the theme of Funny Books at Book Club, which is held in Room 204 (which is reached via the Library). Popular authors were Louise Rennison, David Walliams, Stephan Pastis , Mark Lowery and Liz Pichon.