Year 9 Geography Trip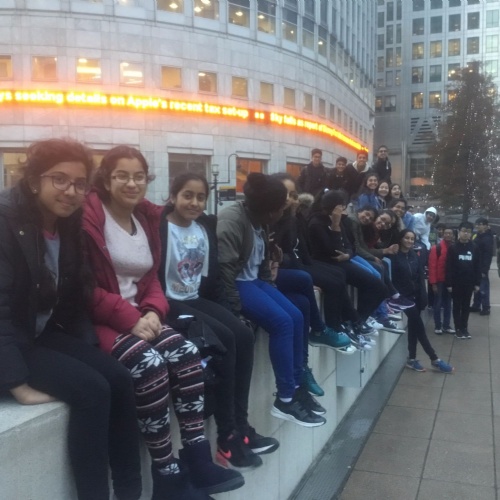 On Tuesday 7th November Year 9 students visited the Olympic Park in Stratford and Canary Wharf to conduct geographical fieldwork on urban regeneration. Throughout the trip, they had to use a range of techniques to investigate each location.
This article was written by Bansi Pattani and Aswathy Sajina-Suresh in 9V
We spent the morning in Stratford, carrying out our investigations. In particular we explored our own feelings about and reactions to the landscape, took pictures for evidence and assessed the social, environmental and economic quality of the area. We were struck by the impact of so much construction in Hackney Wick, (close to Stratford) on the skyline. Also, graffiti was very much in evidence here, with many walls of older buildings covered with inappropriate language. However, close by in the Olympic Park there is a contrasing picture, with modern well kept buildings and signs of affluence. This shows the variety found in urban areas with land values and environmental quality changing dramatically from one part of Stratford to another.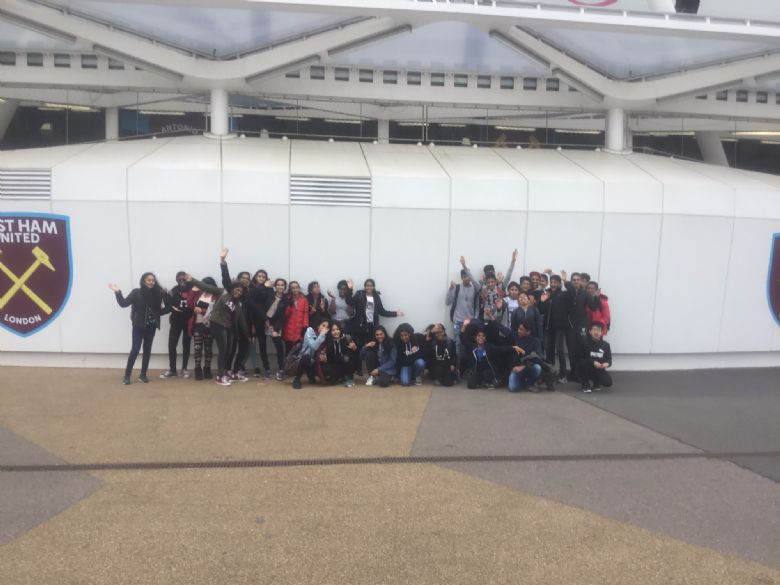 At lunchtime, we got to take a break and we spent an hour in Westfield to eat and explore the shopping area.
In the afternoon we went to Canary Wharf. Canary Wharf is a major business district in London. It was built on the site of the West India Docks on the Isle of Dogs. Canary Wharf is less thought of as a residential area but instead more of a business one. It is sleek area, populated by sky scrapers, luxurious shopping centres and wealthy business. The main attraction of the area is its convenience, especially for people who work long hours and travel to Canary Wharf from a long distance away. It is very accessible as there is a lot of public transport serving the area. However Canary Wharf isn't family friendly as there are not many schools and not much space for young children to enjoy the place and go out.
To conclude, this trip made us aware that different places in London aren't always as developed as each other. Stratford is only one train stop away from Canary Wharf but clearly Canary Wharf is a lot more developed than Stratford. This trip also taught us how to investigate urban regeneration. Additionally, it helped us to be punctual and strengthened our organisational skills as we had to get the actives done in the time allowed and had to make sure we weren't late to our meeting points as it would have delayed the whole trip. Overall it was an insightful, enjoyable day.