Senior House Drama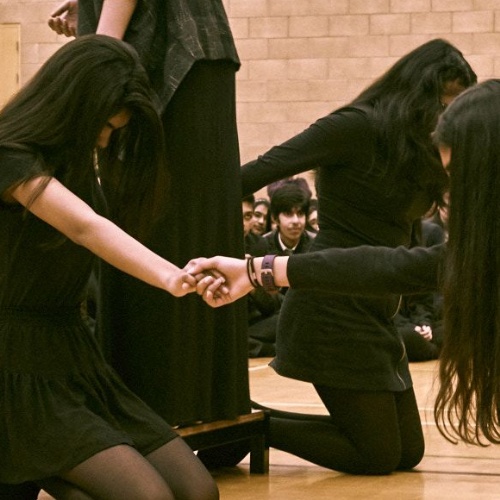 On Thursday 30th November, the annual event of Senior House Drama took place. Once again, it was a very competitive and fun event where the upper school were able to showcase their talent.
This article was written by Rushil Shah (Year 10)
First of all, it was Villiers who performed. They began with the 'Drug Addict' story by the year 10s. They then had a very intriguing monologue from year 11, and to round it all off the extremely funny 'Child Swap UK' performance by the 6th formers. Next up, it was Seymour, who included a very emotional, gripping piece about the recent Manchester bombing.
Afterwards, Kederminister had their turn to perform, with a year 10 students performing piece called 'Secrets', and the 6th formers, a piece from 'Social Network'. Robinson who followed had a movie theme running throughout their performances, with pieces on 'Titanic' by the year 10's and a very attention-grabbing piece on 'The Dark Knight'. Finally, Harvey performed a tribute for the Grenfell Tower disaster and a very well-choreographed piece by the 6th form.
The event was great fun and thought-provoking, but in the end, there could only be one winner. After a lot of anticipation, the following results were announced:
5. Seymour
4. Kederminister
3. Robinson
2. Villiers
And in 1st place … HARVEY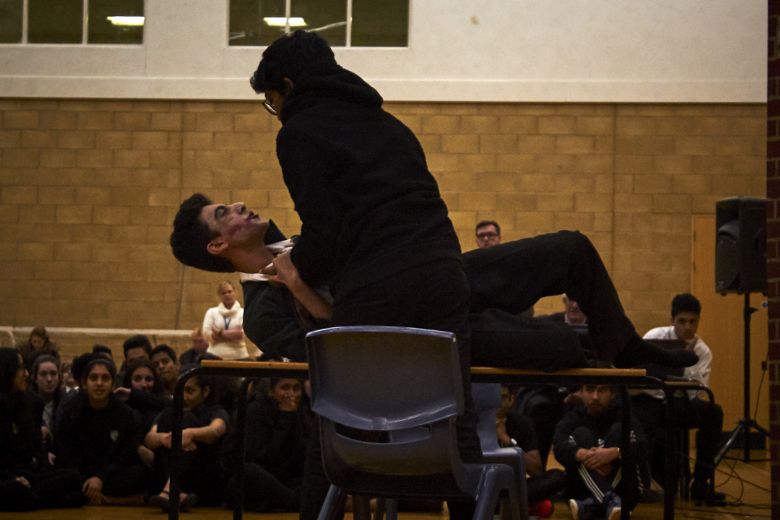 Congratulations to Harvey for winning Senior House Drama this year, along with all of the other houses for the hard work they had put into their performances. We would like to all of the teachers involved in this event, who have put a lot of time and effort into making it a success. We would also like to thank former student, John Carlton for judging the event.