Year 7 Race For The Line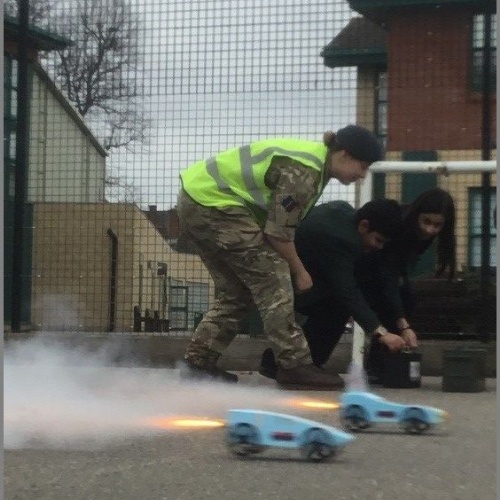 Students in Year 7 finally had the chance to race their rocket cars with the help of members of the Royal Air Force. The students had previously designed and made their cars on their joint science, computing and design technology focus day in the Autumn Term.
This article was written by Mrs Jenkins.
Students looked at the aerodynamics of different shapes in a science session and how to program a MicroBit to measure time in a computing session. Using this new knowledge and understanding, in groups students had to design and create their racing cars in a design technology session.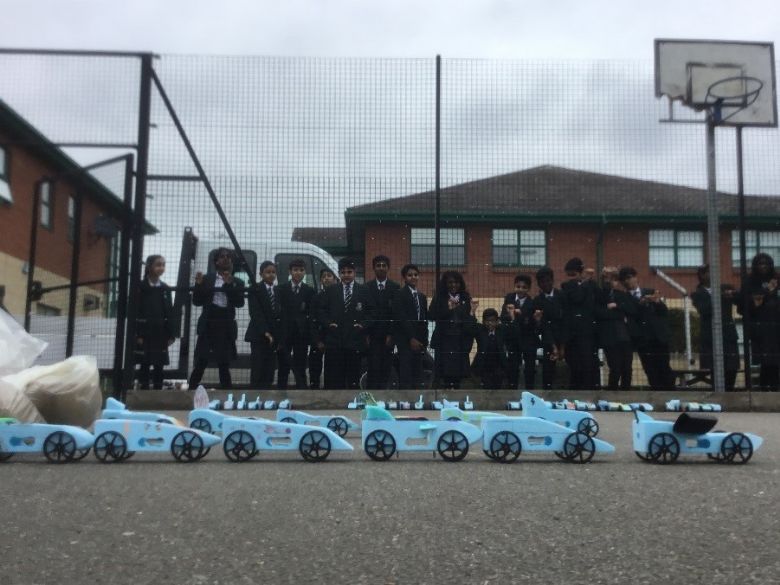 This week year 7 students had the opportunity to race their cars with visiting "Rocketeer" teams from the competition's Navy, Army, RAF and Academic partners. The race involved igniting rockets to power the racing cars along a track of 35 metres. The fastest racing car groups with go through to the final in June.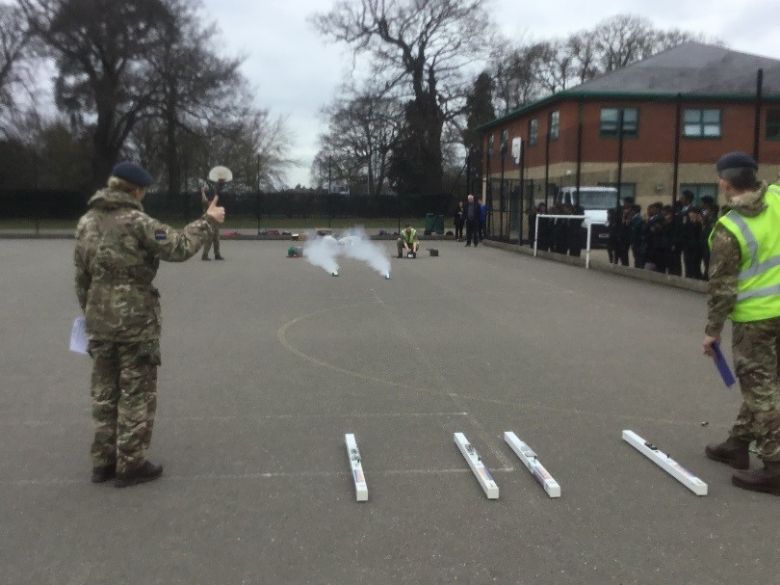 The day was a great success with the rain staying away, lots of countdowns and competitive cheering, and some students even getting the opportunity to ignite the rockets. The results for the race day are also contributing to the LGS house competition with Robinson house winning the day with the fastest average race time.
The individual group winning rocket was Tutus from 7K.
Leaders board

1st

Tutus

60.3ms

7K

2nd

Tekk ERZ

62.1ms

7R

3rd

Speed Demons

64.5ms

7H

4th

Expired Lidl Vouchers

67.9ms

7R