Year 13 Economics Trip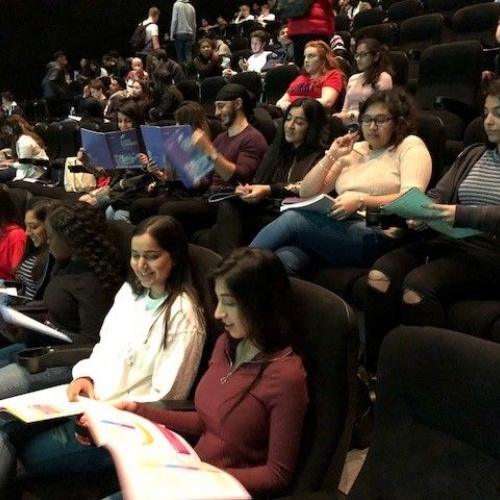 On April 24th economic students from year 13 attended the 'Economics A Level Grade booster workshop 2018' held at the Vue cinema, Westfields.
This article was written by Tanvir Nagra (6C).
From key revision topics and exam technique to applying current examples to reinforce key theories, the workshop was full of interesting and informative points. Speakers consisting of key examiners and the head of economics for the tutor2u business presented us with concise and detailed workshops, covering different areas of the exams and course. We were engaged throughout due to the interactive workshops calling on the students' active participation, with one student even winning the prize of a sample essay booklet.
Much of the workshop consisted of short revision exercises paired with the use of detailed booklets, split into four key sessions. There were talks about lots of different revisions techniques, allowing us to take away vital tips to implement for 'marginal gains' in the exams. The day helped to refine and sharpen key exam techniques as well as building our confidence. The knowledge top ups scattered throughout also helped clarify key topics that many students have confused over the years. Presented by examiners meant that we were able to receive a clear picture of what is expected of us later this year to achieve high grades. Overall, the workshop was very useful and enjoyed by all.