Year 8 German Visit to Cologne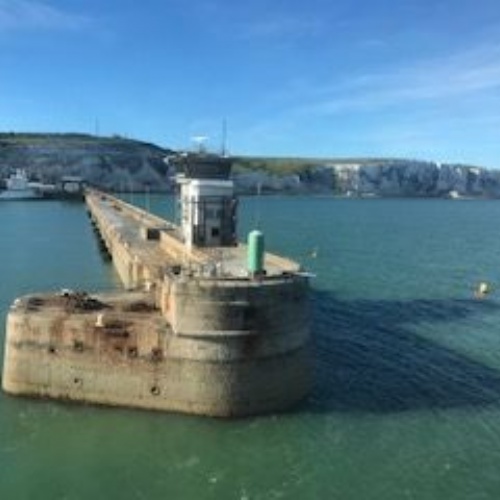 On Wednesday 20th June, 40 students left to visit Cologne, Germany. They had a great time visiting Cologne, Boppard, Marksburg Castle, Phantasialand and many other amazing places, and vastly improved their German language skills and understanding of the German culture.
This article was written by Ahmed in 8H
Day 1- Travel Day
We all arrived at LGS by 6am, ready to leave for the trip that we had been waiting for so much. Everyone was extremely excited and the thought of travelling to Germany and doing all the fun activities planned even seemed surreal for some. We said our final goodbyes to our parents and began our 8-and-a-half-hour journey to Cologne. On the coach we all had our ways to pass the time, some chose to catch up on their sleep, play on their DS's, read a book or discuss the upcoming activities we could not wait for, while a few of us began to read our German phrasebooks in preparation for arrival. Either way, before we knew it we were in Dover, waiting for our ferry to arrive. We boarded it swiftly and left for Calais over the beautiful Strait of Dover. Most of us enjoyed our lunch on the ferry with the waves gently rocking us as we journeyed to France.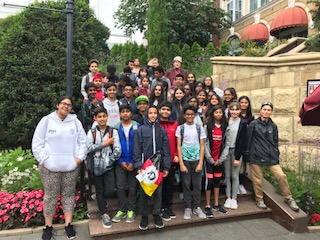 After roughly 2 hours on the sea, we finally arrived at Calais where we got back on the coach and powered on through the journey. We had a quick stop at a lovely service station near Brussels to get some food / use the toilet and continued to our hostel in Cologne for 2 more hours. As we drove through Cologne on our final leg of the journey there was a definite sense of excitement in the air. After being given the keys, we rushed to our amazing rooms and made ourselves comfortable. A tasty, filling dinner was served in the hostel's canteen with options for all diets. To end the day, we received the briefing of the next day and enjoyed a nice sleep in our comfortable beds, ready for the events of the tomorrow.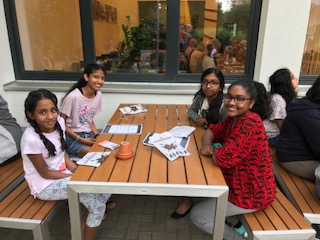 Day 2- Cologne
After an early start, we had a delicious breakfast at 7:30 am and got our day bags packed for another fun day. First up, we had language lessons in the Cologne 'International house'. Split into groups of 10, we had a great time learning new phrases and grammar rules in the German language. Each group had a dedicated native German teacher who handled the teaching in a really fun and informative way. Next, we headed to Cologne town centre, perhaps most well known for its massive cathedral, which has the largest façade of all cathedrals in the world! We were given around 2 hours of free time in which we explored the town and bought food / souvenirs, using German to speak to the locals. Some of the German food was amazing and the flavours were something new for all of us. Following this free time, we met up again near the cathedral and had a super informative guided tour about this 7-century old wonder of architecture. Did you know that some of the gargoyles that were destroyed either in the war or through time have been replaced with more modern icons, such as a firefighter and even Hennes the goat, Cologne FC's mascot?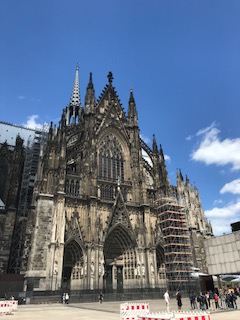 We then went on to learn more about Cologne's fantastic history including how during the war the magnificent Cologne steel bridge was bombed to stop oncoming French troops from crossing the Rhine! To round off the day in Cologne, we ate dinner at the hostel and drove to an aquapark near Cologne. There were plenty of amazing slides, pools and every single one of us had a great time. My personal favourite was an exhilarating drop slide, where the floor opened below you, making you rush down the slide at speeds of up to 80mph! Finally, we returned to the hostel where some of us played table football or table tennis down stairs before heading to bed after a second exciting day.
Day 3- Boppard
After the usual tasty open buffet breakfast, we embarked on a two-hour coach drive to a beautiful village called Boppard to the south of Cologne. Although it was small, the town was breathtakingly beautiful, and views of the river Rhine were extremely scenic. We were given a few hours to explore the town, interact with the locals and buy some lunch, after which we met up and took a short ferry across the Rhine, followed by a coach ride to Marksburg Castle. I was blown away by the castle and the surrounding area and it seemed almost like a fairy-tale. A tour guide explained the rich history of the castle and before we knew it, it was time to return to the hostel. After a lovely meal, it was time for our evening activity, tonight at Alpha Bowling in Cologne. It was definitely full of good-hearted competitiveness and all of us were aiming for the top spot in our lane. Some of us even managed to hit a few strikes!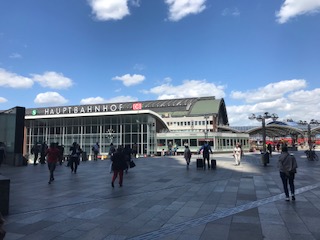 Day 4- Phantasialand
This was arguably the best day for some, maybe not so much for others, but this award-winning theme park definitely provided a day of fun and exhilarating rides for everyone. My favourites were Black Mamba, a rollercoaster set in Africa; Taron, the world's fastest multi-launch rollercoaster and Talocan, an Aztec spinning ride. The entire day was enjoyable and exciting and as the evening crept along it was unfortunately time to return to the hostel. Some of us chose to watch the Germany world cup match against Sweden and the atmosphere was joyous after Germany clinched a win. To finish off the day, we returned to our rooms and packed for tomorrow's return.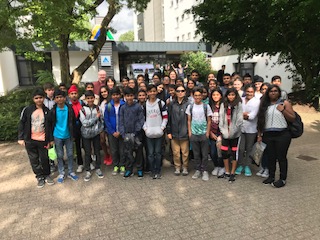 Day 5- Return to England
Most of us felt sad to leave Germany but we were eager to inform our parents on the great time we had. We returned to LGS around 8pm English time following the route we took to get to Germany.
Overall, this trip was a remarkable experience for all of us. I would like to thank Mr Scales for organising the trip, Mrs Francis, Mr Halliday and Ms Probert for helping us all on the trip, our coach driver for coping with all the noise on the coach and anyone else who helped make this trip possible. We surely will treasure the memories for years to come.