Year 10 Sports Leaders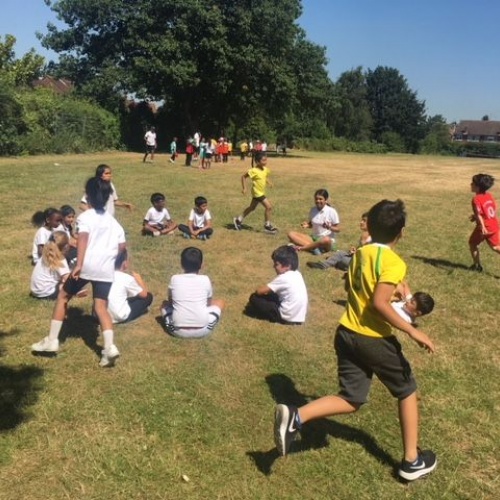 On the 26th June, year 10 students that are working towards their Sports Leaders qualification went to Ryvers Primary School to deliver a session on a sport to the pupils there.
This article was written by Rushil in 10H.
We had been preparing for these sessions throughout the year and this was an opportunity for us to showcase what we had learnt. It was a good experience for us as leaders as it helped us to improve many of our skills such as communication and teamwork.
At 8:00am we organised our equipment that was to be used for the day. Then, the first group presented their session to year 6 students, which included a variety of sports such as basketball and football. From this session we learnt about how to act when dealing with people of another age group to our own.
After this, the next group presented their session to the year 2 pupils. From it we learnt about how we should be enthusiastic throughout our session, and this was mirrored by the enthusiasm of the pupils. In addition, we learnt about how to be tolerant with pupils, and by doing so they liked the session more. We did a few different sports such as bench ball and a mini-olympics, so that these were well-tailored to our age group.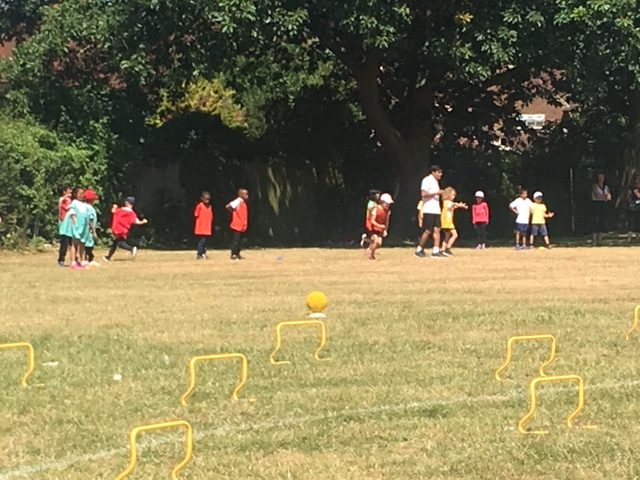 Finally, some groups presented their session to the year 4 pupils. In this session the leaders learnt about how to handle people who are quite distracting or who aren't focused on the session. Overall, these leadership sessions allowed us to improve our confidence significantly which will be very useful for the future.
We would like to thank Mr Bartlett and Ms Rae, as well as the Ryvers staff for organising this event for us. We would also like to thank the participants and their enthusiasm and co-operation in making this event a success.
Reflections from Ryvers Students…
"I really enjoyed the day LGS came into Ryvers as I liked how we got to try new sports. We got the opportunity to try and practice the other sports that they were coaching".
"I liked that they were enthusiastic and could joke around sometimes and make us all laugh".
"I had a lovely afternoon with the activities that I did and I would love it if they could come again to teach us more sports."