2018 GCSE Results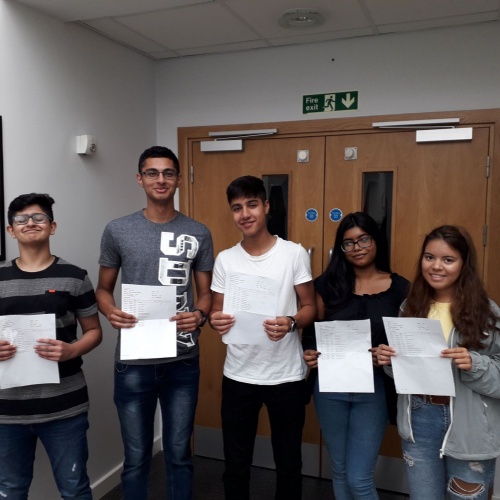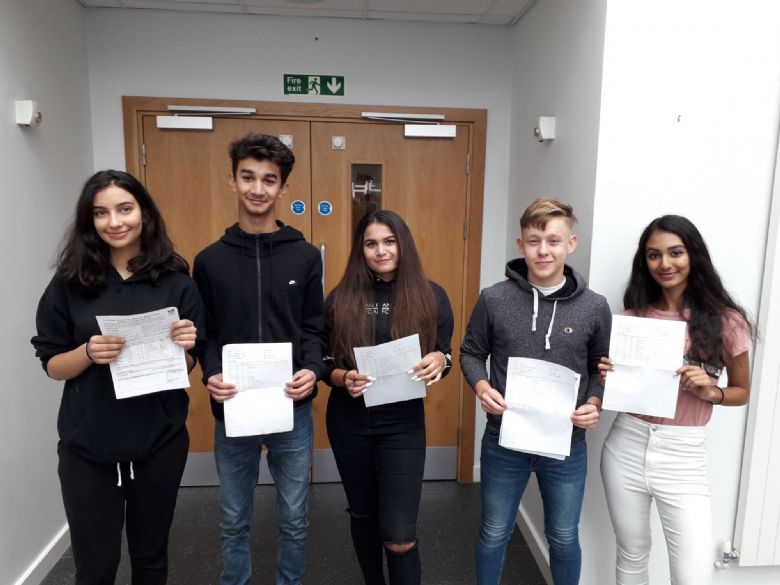 Students at Langley Grammar School have achieved a very encouraging set of results in the 2018 GCSE examinations.
Most students took examinations in Maths, English Language and Literature, Biology, Chemistry and Physics, Philosophy & Ethics, French or German, together with three other optional courses. They had already taken an iGCSE in Information Technology when in Year 9. Some students also took an additional qualification in Mathematics.
This is the second year of the reformed GCSEs in English and Mathematics, but the first set of results in the new, more challenging courses, for most other subjects. Reformed courses are graded from 9 down to 1. A small number of subjects – notably Business Studies, Product Design, Textiles and Classical Civilisation – were still on unreformed specifications, graded A* down to G.
151 students sat a total of 1651 examinations in May/June 2018
150 students (99.4%) gained at least Grade 5s in both English and Maths
Overall, 68.4% of the results were grades 9-7, A* or A
24.5% of entries across all the reformed subjects were awarded the highest grade 9
John Constable, Headteacher, said…..
"Despite the uncertainty, the first set of reformed GCSE results in most subjects has been very encouraging. We are delighted that our students have achieved an excellent overall set of grades, including almost a quarter of the entries being awarded a Grade 9. Given the increased challenge of the new courses, and the lack of past papers and other preparation materials, our students should be very proud of what they have achieved; the results are testament to their hard work, and their teachers' dedication and belief they could succeed."
The school's network SSAT has published a helpful guide to the reformed GCSEs, which can be accessed through the link below.