Year 9 'Aston' Powers STEM day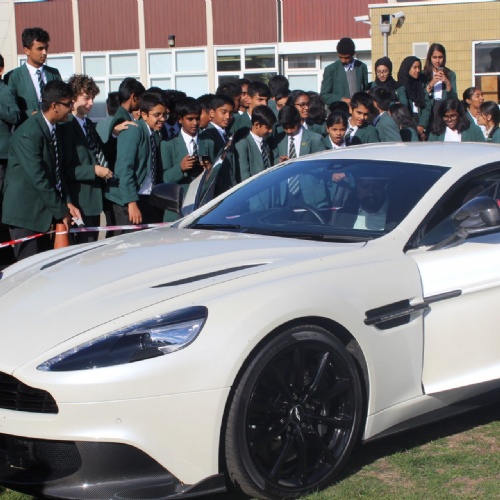 On Friday 28th September 2018, Year 9 students were privileged to have an engineer from Aston Martin come to school learn more about the job opportunities we have in relation to Science, Technology, Engineering, and Mathematics (STEM).
This article was written by Ashvin in 9H.
We all took our seats in the Lecture Theatre, ready for the presentation. The engineer, Bal, introduced himself to us and told us about his career, working for 13 other companies before securing a position at Aston Martin as a Senior Engineer and Inventor. He was approached by the company in the past and he had the nerve to refuse them twice! He had also been around the world and told us about the journey of his life.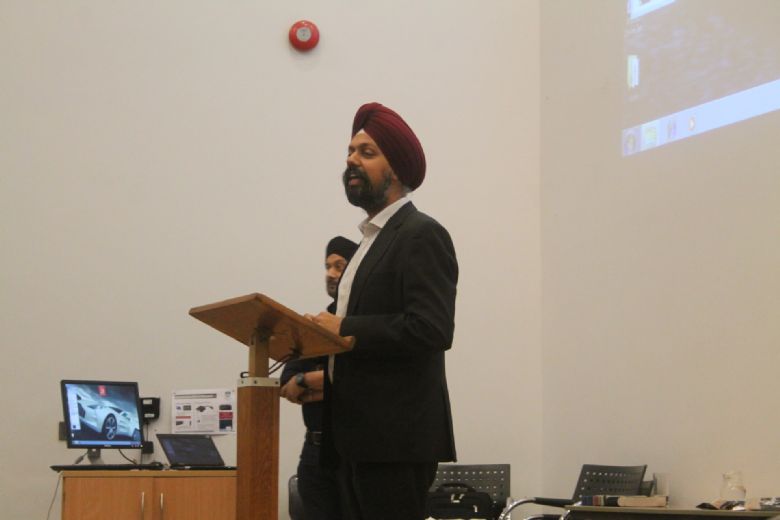 Afterwards, Bal explained how an Aston Martin car is made. Every car that they produce is unique in its own way. There are so many steps involved; there are clay modellers who create a model of what the car would look like. We were then made aware that an Aston Martin car was on the field and we would soon be able to see it. He told us that the car was probably worth about £200,000! But this was nothing compared to the most expensive car made by the company, costing around £4 million.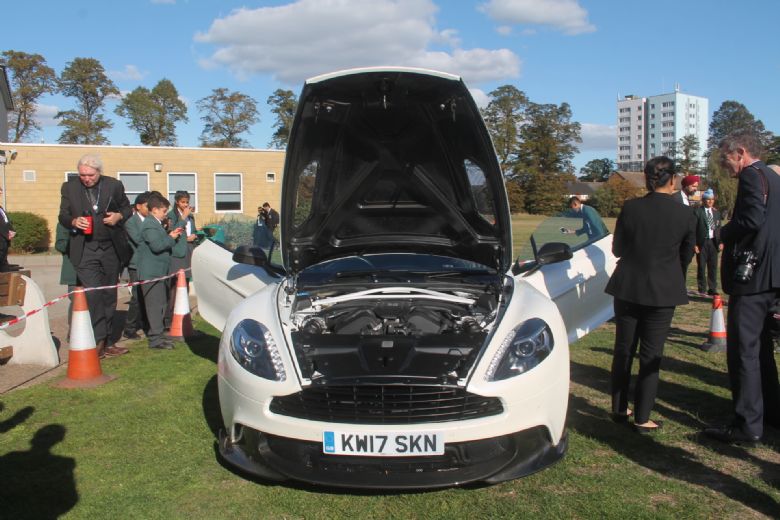 He also explained to us the benefits of working for the company. There were great facilities and he enjoyed coming to work each day. Sometimes, famous people visit and he has the opportunity to talk to them. Then, he asked us all if we had an idea of what we wanted to be in the future; about half of us knew. He told us not to be forced into anything that we do not enjoy doing. We were told that women were predominantly in the 5 C's: Cleaning, Catering, Clerical, Cashiering and Childcare. He said that if we had a dream to be something, we must try to fulfil it, like he did when he was a child.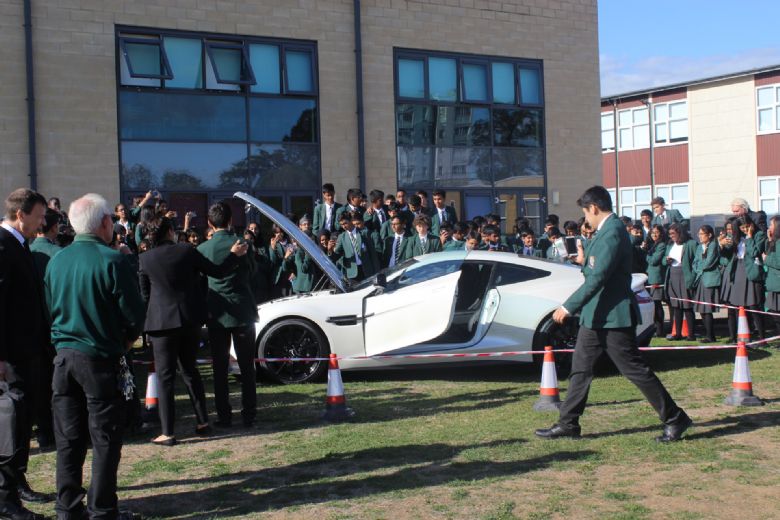 Finally, we were given the chance to see the car. We were all amazed by how good it looked and some of us decided to take selfies with the car. Bal started the car up and it made a huge amount of noise.

We all took quite a lot away from the talk and some of us might be reconsidering future plans. I would like to thank Tan Dhesi, the Slough MP, Mr Constable and Mrs Toor for organising the event for us all. Thanks ever so much to Bal for coming in and giving us the talk too.