Year 10 Dof E First Aiders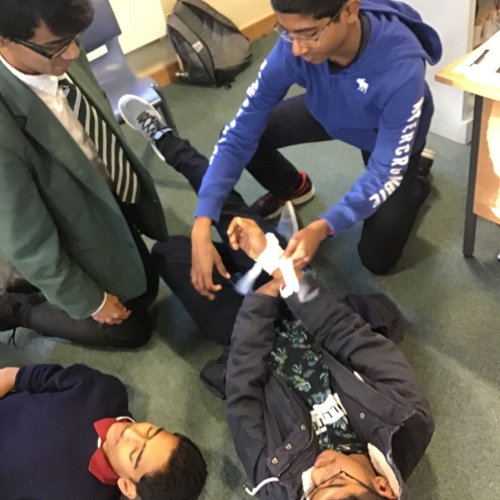 On Wednesday 14 November, the entire school had a Focus Day whereby we all participated in different activities such as a Maths workshop or went on a school trips. For the DofE participants, we took part in an enjoyable and very important first aid training course.
This article was written by Amolika in 10K.
At first, we learnt the ABCs of First Aid before developing it further. Literally, we learnt that A stood for assess, assistance and airway whilst B stood for breathing and that C stood for circulation or major bleeds. This is vital in understanding how to approach a situation and gather important information about the condition of the casualty.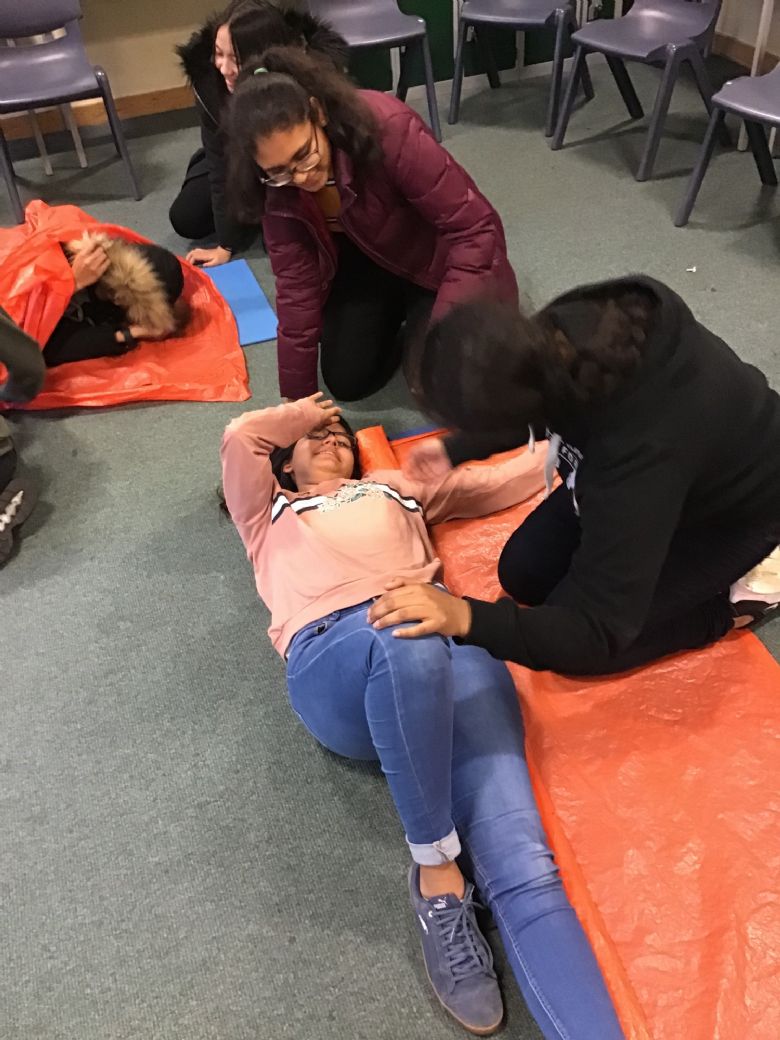 During the course of the interesting day, we learnt about CPR, how to use a defibrillator, the recovery position and how to treat someone with anaphylactic shock. This is just a small portion of what we actually learnt. All the activities required full attention and required a lot of endurance especially during CPR, which really hurt our hands. However, we were thankful to have small breaks of rest in between especially since we would be working hard to 5 o' clock.
Overall, it was a fantastic event, full of knowledge with fun and discussion, and I think it is beneficial that we continue to partake in courses like this to gain vital skills, which could possibly save someone's life. I would like to thank the trainers who really put a huge effort into keeping us focused and working up till 5pm but I'd also like to thank all the teachers for the organisation of this event and I'm certain that we all enjoyed it.