Year 13 Houses of Parliament Visit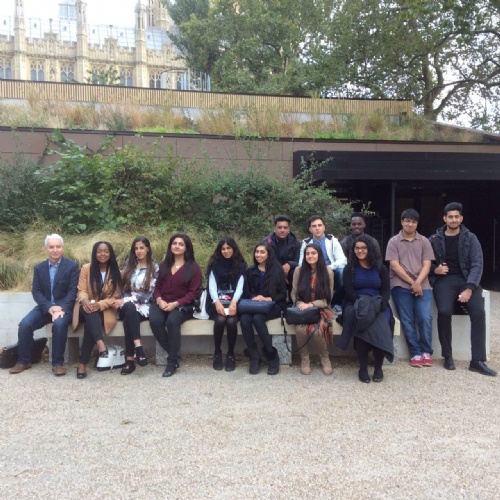 On the 6th October, fifteen Year 13 History and Government and Politics students had the pleasure of embarking on a visit to Westminster Palace.
From admiring the breath-taking architectural intricacy of each room to following in the footsteps of the Queen, we were instantly overwhelmed by grandeur and prestige of our surroundings. A particular highlight of the trip was clambering through the green benches of the (far smaller than expected) House of Commons. The fact that media coverage has made that room so familiar and yet distant to us all truly reflected the continued relevance of parliamentary discussion and debate to our everyday lives. The microphones and television screens certainly provided a stark contrast to real sense of history and tradition emanating from every portrait-concealed hallway!
For history students in particular, walking through the same halls as such prominent politicians as Benjamin Disraeli and William Pitt really brought our A level history course to life, making the educational experience all the more stimulating. A workshop about campaigning and the Women's Freedom League then followed. Learning about the fundamental decisions made just a few metres away from us truly deepened our appreciation of the necessity of Parliament and democracy in shaping modern Britain, of which the session had offered us a chance to develop our understanding.
Overall, we found the trip to be a highly productive and intellectually rewarding day, enabling us to push well beyond the A level syllabus. Many thanks go to Mr Langford for overseeing such an enjoyable trip!
Written By Priya Hunjan (6F)