Year 12 United Nations Day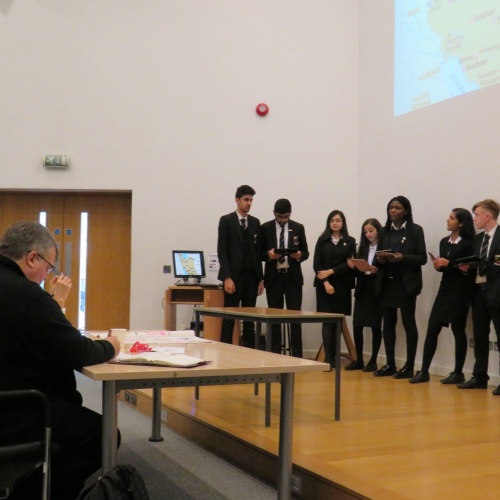 On the 14th March, our year 12 students had the opportunity to immerse themselves in the world of the United Nations, learning more about the UN's 17 Sustainable Development Goals and the issues affecting a range of developing countries around the world.
This article was written by Karishma in 6H.
The day began with an introductory presentation. We were informed which countries and the sustainable goals we were to research. Timing was vital so we got to work straight away; dividing into our teams, allocating roles and beginning our research. Each team had two Year 12 UN ambassadors who were already familiar with the goals, one year 13 who was an expert on our countries and a member of staff to oversee our work.
The first step was identifying which four goals we would focus on and then we began planning for our two minute pitch to Mr Constable and Mr Aplin. The outcome of these would determine which groups would qualify through to the next stage of the process. After lunch the successful teams presented to the year and also our judging panel. Congratulations to Team Sudan who won the event.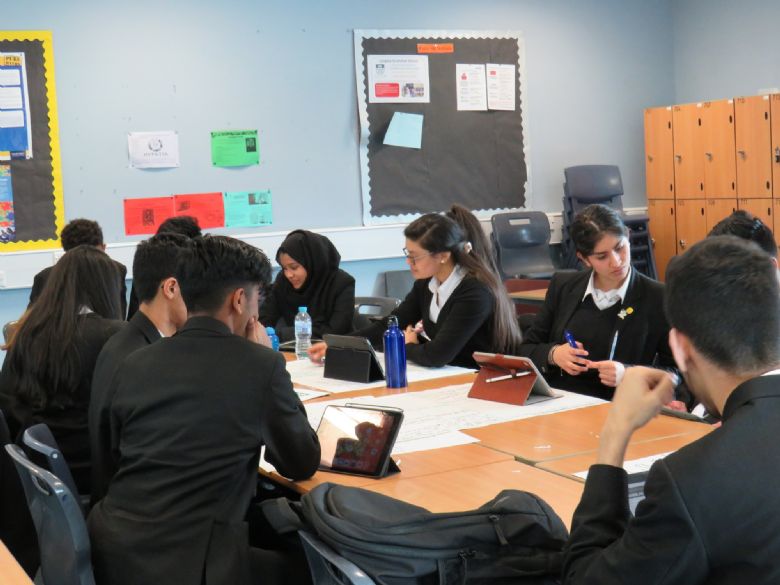 Sandwiched between this we had a guest speaker, Jonathan Tait-Harris, a criminal war investigator for the UN. His talk was amazing and we heard about his career within the British Army, then the police force, and his time as a War Crimes Investigator first for the UN and then the US government. His lecture was not only entertaining but also extremely moving as we heard some of his war stories and saw some of the shrapnel he brought in.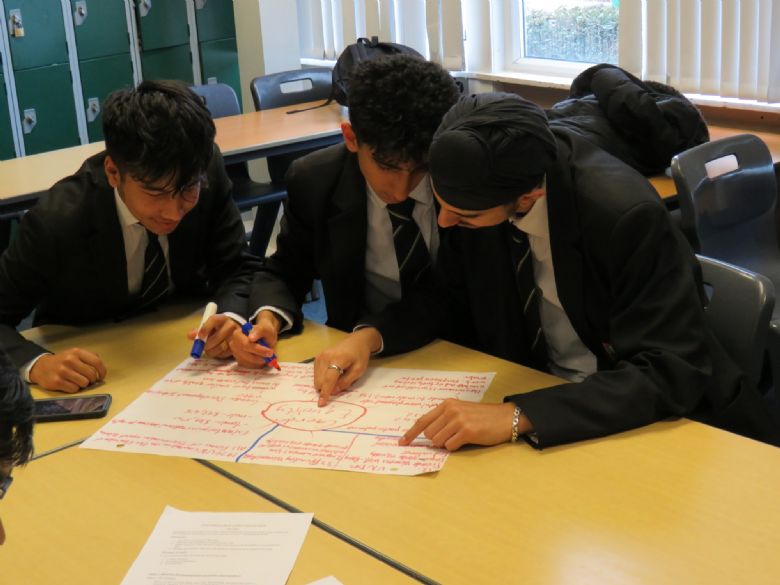 The day was very enjoyable and we definitely learnt a lot whilst developing our research and presentation skills. I would like to thank all of the staff involved with the running of the day, particularly Mrs Uppal and Mr Aplin who organised the day for us and Ms Makowski for organising our guest speaker.