PGL Netball Weekend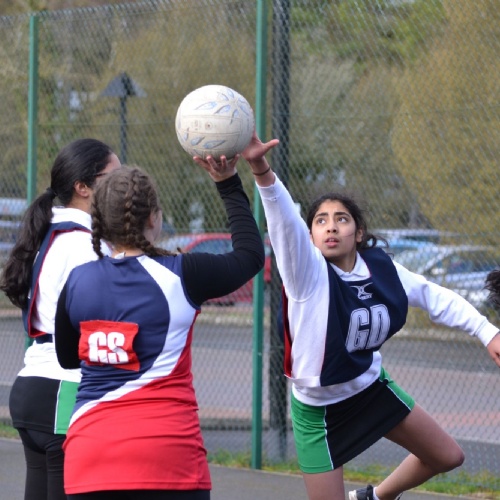 Langley Grammar School's netball teams recently returned from a great visit to the PGL Activity Centre in Liddington. Over the weekend, each team enjoyed three main activities; 'Queue and Do', Evening entertainment, and of course, netball!
This article was written by Sonu in year 9.
'Queue and do' involved queueing up for multiple activities, such as rock climbing, archery, abseiling and trapeze, and taking part in as much as you could. Personally, I really enjoyed this as it gave me a chance to step out of my comfort zone and overcome my fear of heights! It gave every student a chance to interact with those other year groups and just have fun.
Our first evening activity was the 'photo challenge'. This included us, as the Year Nine team, to work together and let our creativity flow, taking photos or videos from challenge cards given to us. I have to say, I think the Year Nines remake of Titanic was something else! The following evening we were all invited to watch a movie together.
Last, but not least we played netball! It is fair to say the weather wasn't the best we could have had (cold winds, rain, and even a tiny amount of hail!), but it did not stop us! Playing in this tournament was such a great experience! Not only did this give us all a boost in our skills, but gave us a chance to meet others, from further away. I remember meeting a member of staff who had come all the way down from Nottingham, along with a GK and the rest of her team from Birmingham! Having other members from the school, and different years (Year 10 & 11) was definitely a big morale booster, and really brought out the friendship between the girls. Despite not placing, I think we could all agree that it did not matter to us as this was definitely a trip to remember, which we learnt a lot from!
I'd also like to say thank you to our incredible teachers who took us over the weekend, and kept our spirits high. It would not have been the same without you!