Greek Myths Inspire Year 8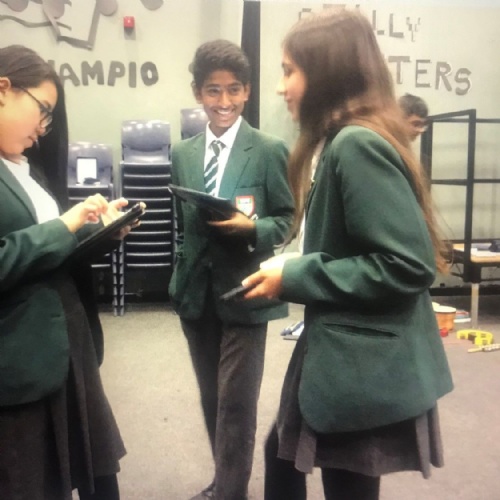 Year 8 recently had the opportunity to experience a cross-curricular workshop that combined Drama, English and Music. The focus of the workshop was to explore different Greek myths and how combining the three subjects can make a great performance some alive.
This article was written by Sumedha and Kiran in 8R.
We started the day off full of enthusiasm and energy, excited for a change to our normal school day. First, we watched a video on the Greek myth, 'Perseus and Medusa'. It was a thrilling story with an intriguing climax. To learn about the next story we used a technique called 'Story Whoosh'. Our drama teacher read out some lines of the myth, King Minos. After our teacher said whoosh, we had to spontaneously run out and act out the scene. This allowed us to learn the story as well as to test our improvisation skills!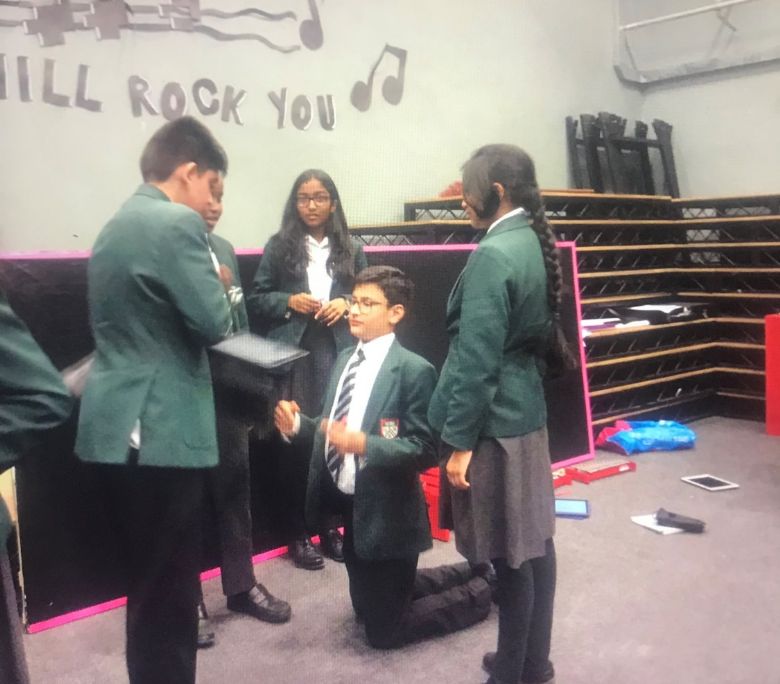 We were soon ready to chose one of the two stories. After that, we worked in a carousel formation to see how each subject affected the performance as a whole and how to make the performance more fascinating. Then, we started assigning the roles between us: director, scriptwriter and composer. Each of the roles then had a crash course and by the end of it we were ready to start rehearsing.
After the rehearsals and lunch, it was time to perform! The first group were up. This was their moment, and as soon as they stepped up on the stage, they blew everyone away! And so did all the other performances! Each performance had a style that was unique in its own way.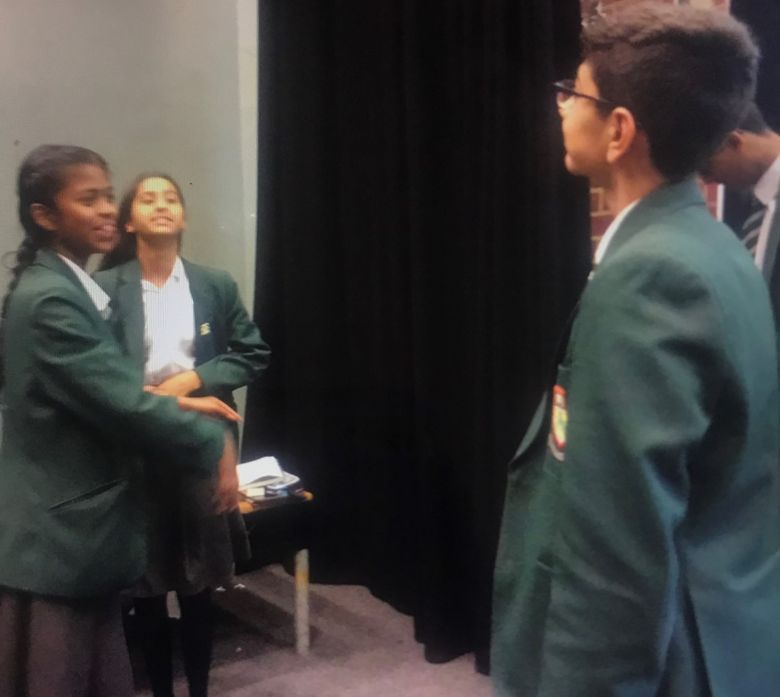 What an amazing day it had been - Year 8 thoroughly enjoyed it! We would like to thank Ms. Dent, Ms. Padwal and Ms. Wimble for arranging such a fun workshop for us.