Year 7 Visit Chilterns to investigate HS2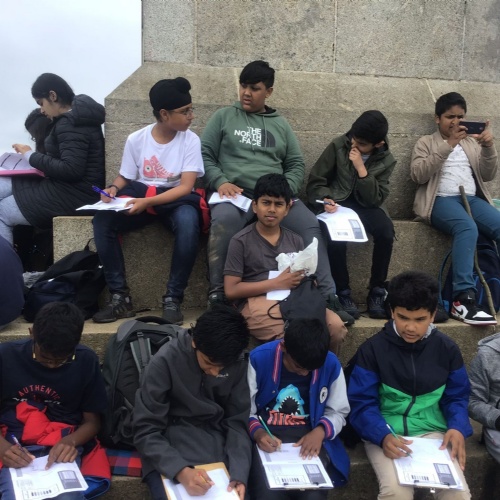 On Wednesday 26th June, students from year 7 visited the Chiltern Hills where they investigated the impacts that the proposed High Speed 2 rail link would have on the local area.
This article was written by Lagain in Year 7.
After an hour long journey, we arrived at Chiltern Hills - this is when the trek began. Immediately, we realised that this landscape before us was a place of natural beauty. However, our teacher introduced us to a problem that will impact this the place and it's beauty: ;a project called HS2 (high speed 2), which is a train line that the government are debating on creating that will go from London to Birmingham, then eventually onto the East Midlands, Leeds and finally Manchester. The route crosses through the Chiltern Hills and in doing so will destroy a lot of things (mostly trees, habitats as well as local people's homes).
During the visit we collected soil samples, experimented with them and found out if it has more alkaline or more acid as we went up the slope; eventually we came to the conclusion that as you go down the slope the soil becomes more acidic. This was useful for us to identify the different rock types. We then went on to discuss if this would help or hinder HS2. This was one of the most interesting of activities we did whilst in the Chiltern Hills.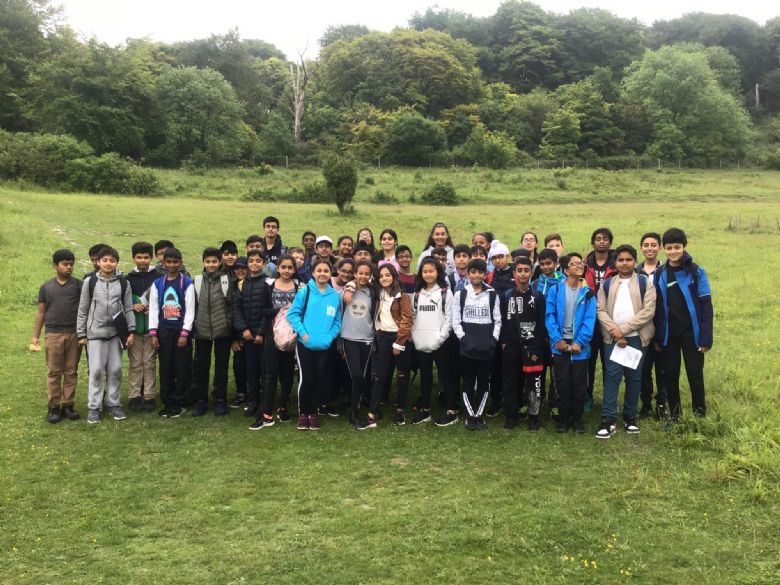 After walking through the woods, we arrived at the monument on Combe Hill where we completed a field sketch of the vale. After lunch we travelled on to Wendover. There we were split into groups and were told to prepare a quick survey for the local residents about their opinion on HS2. This was very enjoyable as the residents were really nice and it was good getting to know their reasons behind their opinions on HS2. Interestingly, most people did not agree with the government's decision as they thought it is not sustainable nor is it good for the environment or economy. Overall a useful trip and thank you to the teachers who accompanied us on the visit.