A Level Sociology trip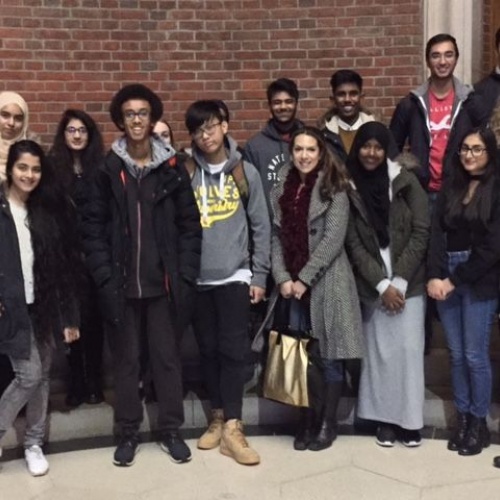 On the 23rd November, LGS's sociology students were let loose on the railways to find their way to the Emmanuel Centre, Westminster.
Below is Alice Thomas' (6C) account of the visit.
While deemed capable enough to join the sixth form, it is fair to say that our intelligence was indeed put to the test in this challenging orienteering task! Once the obligatory Starbucks stop had been made and the students had regrouped, we headed off to the venue.
The first speaker was Dr Lyndsey Harris, who talked us through the theory behind criminology. She covered the historical development of criminology and introduced some theoretical debates such as, 'Nature and Nurture: why do individuals commit crime?' She also explored the arguments regarding crime as a social construction. Frank Furedi followed, with a presentation titled, 'The Rules of Fear'. This was full of fascinating content and although the speaker himself lacked an engaging slideshow, his explanation of cultural indifferences regarding crime, such as financial or ancestral, was fascinating.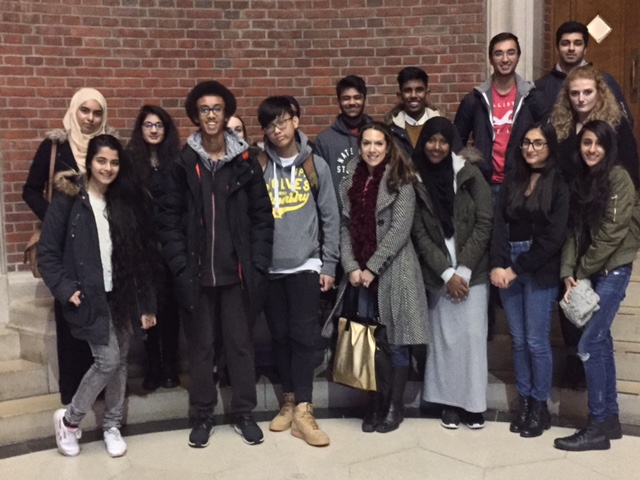 After a short morning break we proceeded to listen to an eye-opening presentation from Dr Irene Zempi, who told us about her covert participation experiment wearing a niqab and recording any reactions to it. Her findings were upsetting and deeply thought provoking. Dr Zoe Walkington gave a talk on crime and policing after lunch. We learned how to lie and how to detect lies, which interested us all greatly. She explained how the best people to detect lies were the criminals themselves and that the rest of us have only a 50% chance of detecting lies correctly, despite those who reported gaining full marks on the test. The final speaker shocked us all a bit. He was convicted to 12 years for committing a murder. He explained the story of his crime to us and told us his opinions of prison. According to Andrew, prison does not rehabilitate convicts, but give them the opportunity to train as better criminals. He 'jumped through the hoops' to enable him to leave as soon as possible as he thoroughly hated his time in prison. The question and answer session with Andrew was interesting, as we challenged him to come up with an alternative to prison, which he struggled to do. We finished the insightful day with a photo in the marbled foyer.