Planting for the future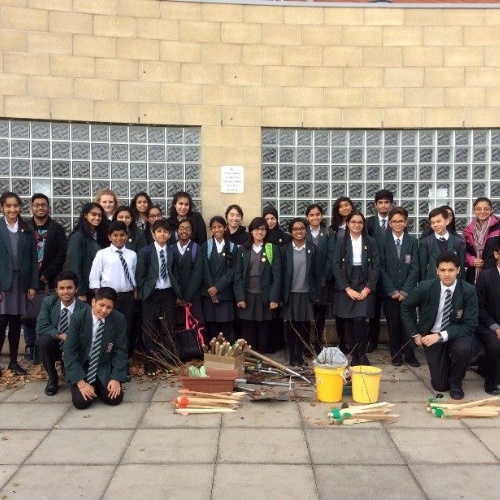 On Focus Day, we decided to celebrate the 60th anniversary of the school by planting 60 trees. These were planted all around the school by the Eco-Reps and will grow in time.

These trees were planted to give something back to the school. In the future, we can hopefully see these trees grow as we also get older.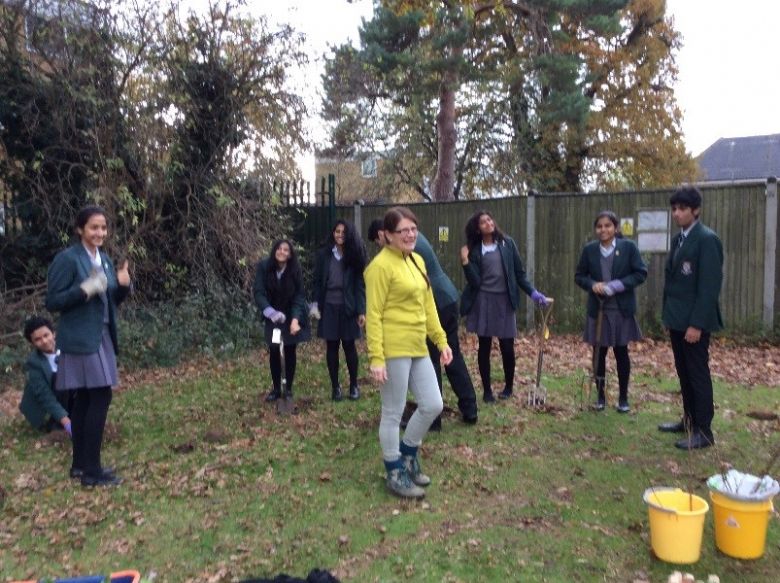 Furthermore, as all of you know, the last 2 weeks have been dedicated to switch-off fortnight. The Eco-Reps recorded the energy wasted in each class room and placed stickers reminding people to save energy. Although the results are yet to be analysed, we hope that soon there will be an reduction in the amount of energy used by our school.
We also now have an eco code, written by Jacob Hosten in 9V. The poem was created to remind students to do things while thinking of the environment. It was the winner of the poetry contest that was held over the past few months and forms the school's Eco-Code, its mission statement.
Langley Grammar School
EcoCode
Pick up your litter, play your part
In maintaining nature's work of art,
Plant a tree or care for some flowers,
Benefiting the world only takes a few hours.
Turn off your switches because energy's not free,
Recycling is the path to sustainability.
Take care of the water we share with the Earth
So it can be passed onto those destined for birth.
A change starts with you and everything you do
Can impact the lives of other people too.
So put down your phones, pick up your litter,
Let's all play our part in making this world better