Christmas Market Stalls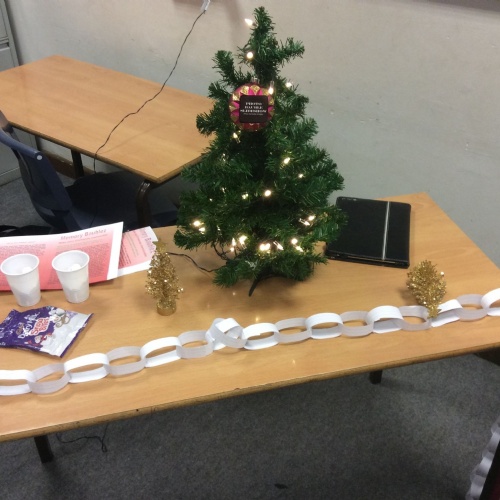 Within Business Studies we were given the task to create a Christmas related product and business plan then present it at a 'market stall' to our peers.
Below is Simrun Chandale & Zainab Thasim (10V) account of the project.
The project gave us a chance to work as a team and create our own business plan from scratch. We had to consider every aspect of our business from market research to product design, from pricing to the type of company we wanted to be. Through it all, we gained an understanding of the need of companies to raise capital and be profitable.
Our group decided to create a Christmas-themed family product to advertise and sell at our market stall, enabling us to target a very wide target audience. Our product was a Christmas tree bauble with a unique selling point: the bauble had a mini digital screen (like a photo frame) that played a slideshow of photos in HD colour. The concept involved a customer inserting a USB into the device, on which were stored the photos they wished to play. The decoration would be powered by batteries and while the slideshow was playing, one could press the pause button if they wanted to freeze their favourite photo for display. The bauble would require a regular-sized USB and our design would incorporate an ejection feature (to input and output the storage device) so the USB could be fully slotted into the bauble and wouldn't ruin the overall appearance of the decoration. The innovative concept cleverly combined digital technology, the desire to present photographs and the festivity of Christmas in one quirky and personalised Christmas tree decoration.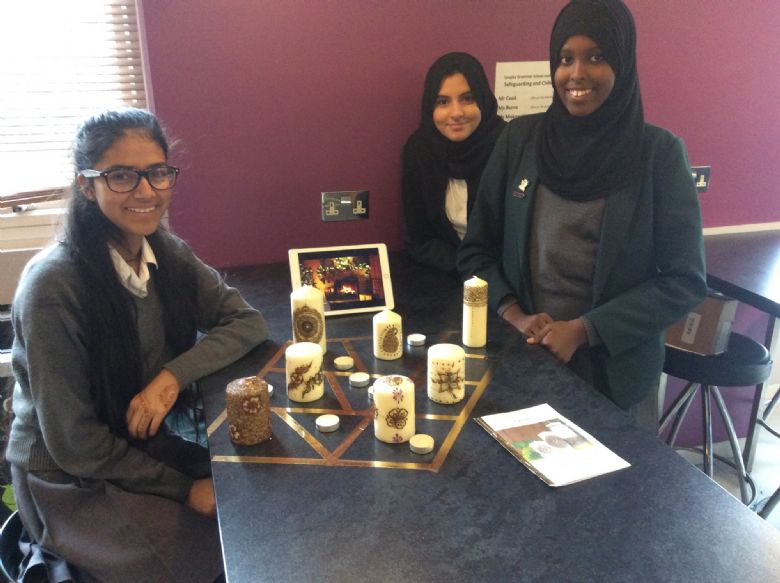 Overall the task was very successful, each group created unique and original ideas. Not only did the project help us develop our business and presentation skills but it also encouraged us to think more creatively and to share ideas. The day was fun, interesting and a great learning experience.