Year 8 Geography Visit to London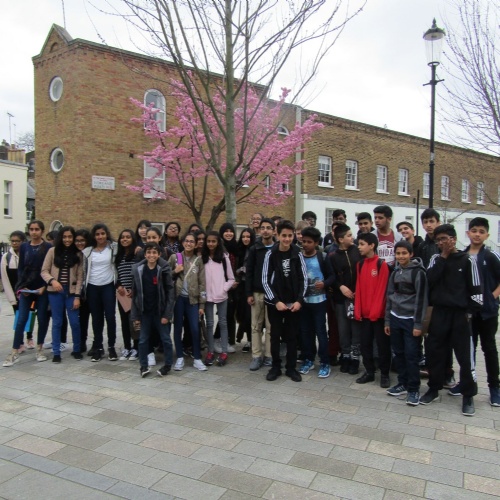 On Tuesday 14 March, students in year 8 visited Westfield in Shepherd Bush, and Spitalfields near Brick Lane to understand which shopping centre best suits the needs of its local community. Amolika Bansal (8K) explains more below.
We were briefed about this project beforehand in class. When we reached Westfield, our geography teachers Mr Nelson and Mr Mace divided us into 8 groups and we were asked to collect data about public transport, the community profile, services and housing quality.
We discovered that the area to the east of Westfield, Holland Park, was home to affluent Londoners. The houses were very well maintained and spacious and the roads were clean. The residents here were able to access the shopping area easily and would take advantage of the boutique shops on offer in 'The Village' area of Wesfield. Hence the centre did provide for the needs of its local residents.
After lunch and some shopping we rushed to meet back with Mr Nelson and the other teachers because we were going to catch the Central Line to Spitalfields Market, near Liverpool Street. We were asked to do the same analysis here. As we walked around the Brick Lane area, I noticed the graffiti, crowded streets, and lower-quality housing. We then set off into the City to the west of Liverpool Street station and realised that it was much more crowded here. We concluded that Spitalfields best met the needs of city workers rather than the communities around Brick Lane.
I found the trip a great learning experience and a good opportunity to learn about different areas. Thanks to all the geography teachers, we could explore things differently, learning whilst enjoying ourselves at the same time. It was wonderful and I cannot wait for the geography trip next year.