Year 12 German Work Experience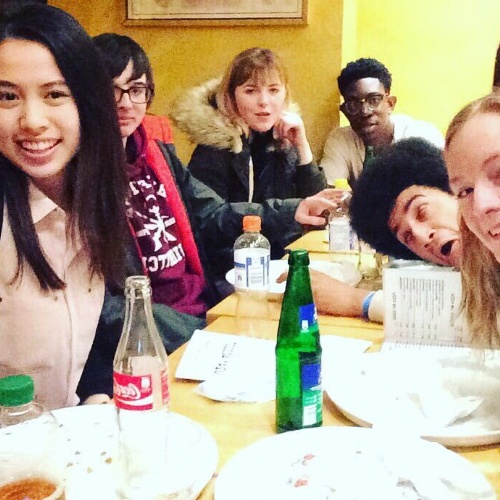 During February half term, the A Level German students completed five days of work experience in Germany. Below the Year 12 German students explain more.
We visited the town of Aachen from the 11th-18th February to explore the culture and improve our German.
Heba: Working in a hotel restaurant, my duties included setting up for the day and other general responsibilities. My workplace wasn't what I expected, I got a chance to develop my language skills elsewhere, e.g. around town whilst trying to translate the signs. Although my speaking isn't perfect, this trip has helped me to develop my German.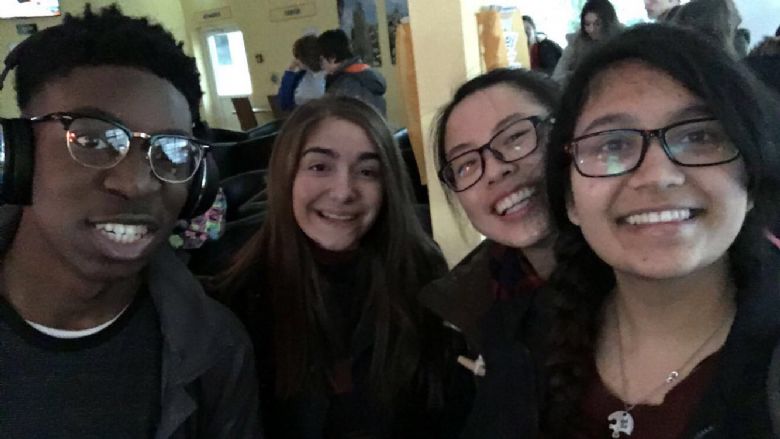 Olu: Working in engineering, and hoping to study engineering at university, this trip was the best experience I could get. Using applications set up in German really forced me to widen my vocabulary. I'm proud that one of my ideas was accepted by their engineers, which really lifted my spirits! Meeting new people improved both my confidence and social interactions.
Roxanne: Working in engineering with Olu, I gained a huge insight into how engineers deal with everyday tasks. We were tasked with building a race-track and then designed it using computer-aided design software. We also discovered how the company was organised, divididing its work into different departments. I feel my German listening has improved hugely.
Tanvir: Working in a café, helped me improve my German, especially as my supervisors spoke no English. My conversational and listening skills have improved because I could get some hands-on experience with native German speaking people. I came away from the week with much more confidence and an expanded vocabulary and I loved every minute of it.
The trip was great and we all also made some great new friends that we will continue to share memories with.