Year 13 Assessed Silver DofE Expedition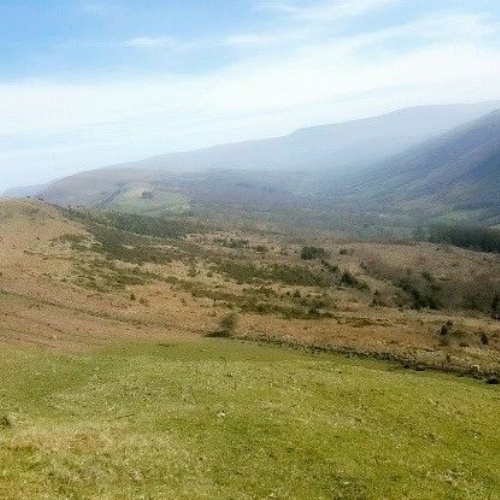 On the 22nd March, we headed to Brecon Beacons in South Wales for our silver DofE final expedition. The journey there was pretty comfortable but the challenge started when we got there at 8:30pm. It was so dark that putting up our tents and getting ourselves warm was very hard. The temperature dropped during the night making it almost impossible to fall asleep. Niha Gummakonda & Dikshya Gurung (Year 13) explain more below.
The expedition started in earnest the next day at 8:00am when the assessor arrived. We had to keep everything clean and packed up by the time he arrived. He gave us some information about health and safety before we set off on our journey to the next campsite. Day 1 was easy to follow as we had to walk along the canal for around three-quarters of the day. It was mainly a levelled path without many difficulties. Many of the groups got to the campsite by 6:30pm and started cooking by 7:00pm. However, setting up our tent was our first priority to avoid setting up again in the dark.
Day 2 was the day everyone feared as it was mostly uphill. It was a challenge walking uphill and a lot of the groups had to stick together and work as team to get each other through it. This experience built our camaraderie as we had to support each other when someone was feeling anxious. Even though it was challenging the view of the valley made it worthwhile. The landscape was refreshingy different from what we normally see in our urban lives. Surprisingly, all the groups made it to the campsite by 4:30pm, which was not expected given how tough the trail was.
Day 3 was our last day and many of us were exhausted but excited to finally finish and get some real food. This day was also challenging because we had to walk down a stream which was quite rocky. Getting through the rocky path, we had to follow the reservoir and the canal until we got to our end point which was the White Hart pub.
Reaching the pub gave us an exhilarating thrill as we ordered hot food and sat there until all the groups arrived. The assessor talked to us about the journey and how we found the trip while letting us know that we all passed the expedition at the end. Many of us fell asleep as soon as the mini-bus started on the journey home.
Overall the experience was thrilling and eye-opening. We challenged ourselves in various ways, getting out of our comfort zones. The skills we learnt will be very useful during our daily lives and it was an experience that we will never forget.
Finally, we would like to thank the teachers (Mr Pascall, Mr Bartlett and Ms Roughton) who joined us in the expedition and helped us in any way possible.