Year 7 Bang on Workshop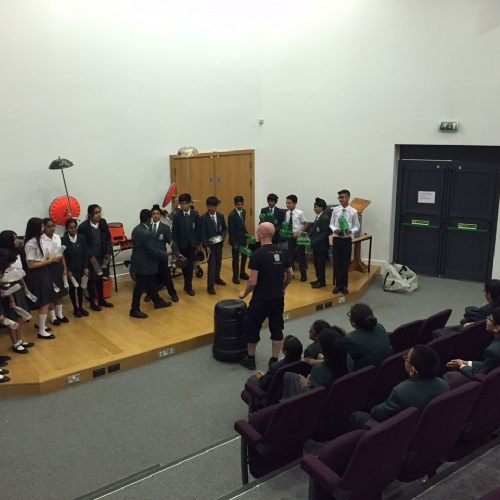 On Wednesday 7th June, students in Year 7 enjoyed a music workshop from the company "Bang On". We didn't think that so many different sounds could be made out of recycled material such as plastic bottles and metallic pans! Sneha and Janna in 7H explain more below.
At first, we learnt about how to make different sounds and the things that affect sound. Afterwards, we were split into two groups and attempted to create these sounds using words and phrases. For example, we created our own rhythm to, "I like pizza". It allowed us to experiment with different sounds and improvise.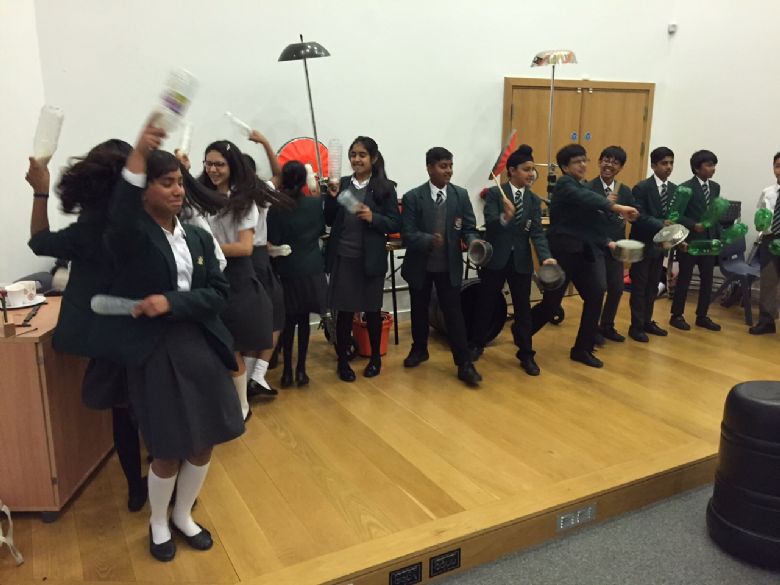 Once we practiced our rhythms in a group, we reunited with the rest of the class to perform our pieces to each other. Some of groups added some dance moves to their piece, making their performance more interesting to watch. We also observed the techniques each group used to make their performance not not only sound wonderful, but look wonderful too!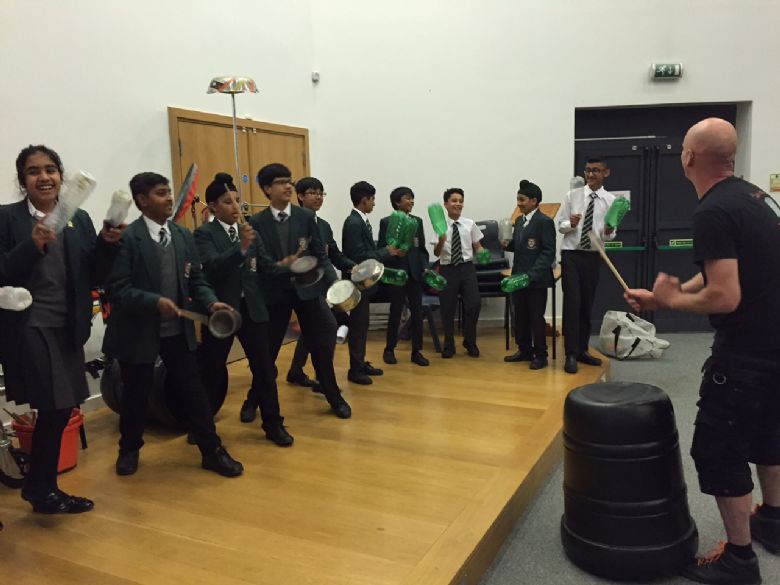 We all had a very enjoyable experience and discovered a new and unique, perspective of music. Many of us have been inspired to make music from almost anything. On behalf of all the students in year 7, we would like to thank 'Bang On' for visiting Langley Grammar School and for giving us this lovely opportunity.