Fitness Suite
LGS Sports Centre has its very own Fitness Suite, containing a range of equipment to help you get improve your fitness and get into the shape you desire. With a wide range of cardiovascular equipment available, our Fitness Suite is suitable for everyone.
The Fitness Suite equipment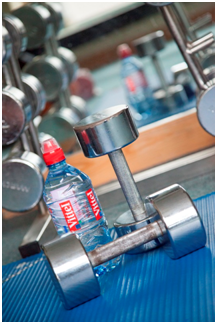 • 2 treadmills
• 2 exercise bikes
• 2 rowing machines
• 2 cross trainers
• Free weights ranging from 1 - 25kg (equipped with weights bench)
Membership Options
1. Pay as you go Membership - This involves a £10 joining fee and then a charge of £2.00 for each session thereafter.
2. Gold Membership - This membership is on a monthly basis with a payment of £15.00 per month. There are no joining fees or strings attached, no direct debits or standing orders to pay.
If you are interested in becoming a member, please call 01753 598 363 or email sport@lgs.slough.sch.uk and we will arrange your free compulsory fitness induction.