Phase 3 - new 'Front of House' block
When the demolition of the old buildings is complete, work will start on the construction of the 'Front of House' block, replacement of two of the hard courts, and the general landscaping of the site. Construction of this block is expected to commence in July 2020 for completion in July 2021.

Ground floor

Entrance, Visitor Reception and meeting room
Student Reception and Student Support
Administration centre and offices
Main hall with retractable seating
Dance Studio
Music room and practice rooms
Dining Room, kitchen and servery area

First floor

Library and Sixth Form study space
Seminar Room and ICT room, which can be joined to make a training suite
Staff offices and work areas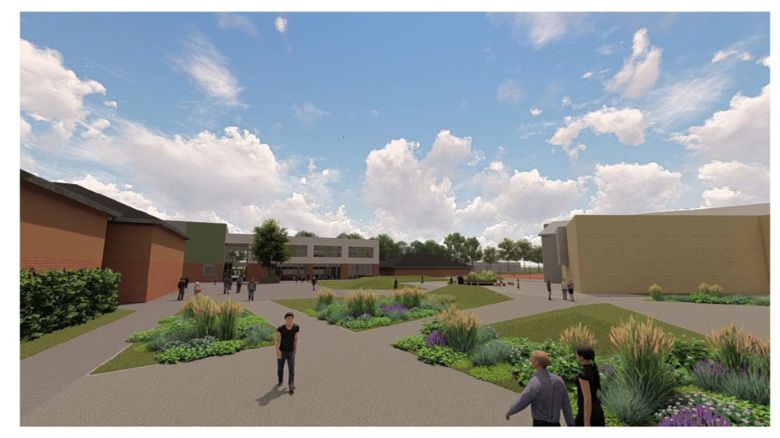 During this phase there will be no impact on teaching, but we will still be using temporary accommodation for the library and dining facilities, Reception and for staff offices. As we will not have a main hall, public examinations will take place in the Sports Hall as is the normal practice in most schools.