Student Leadership Team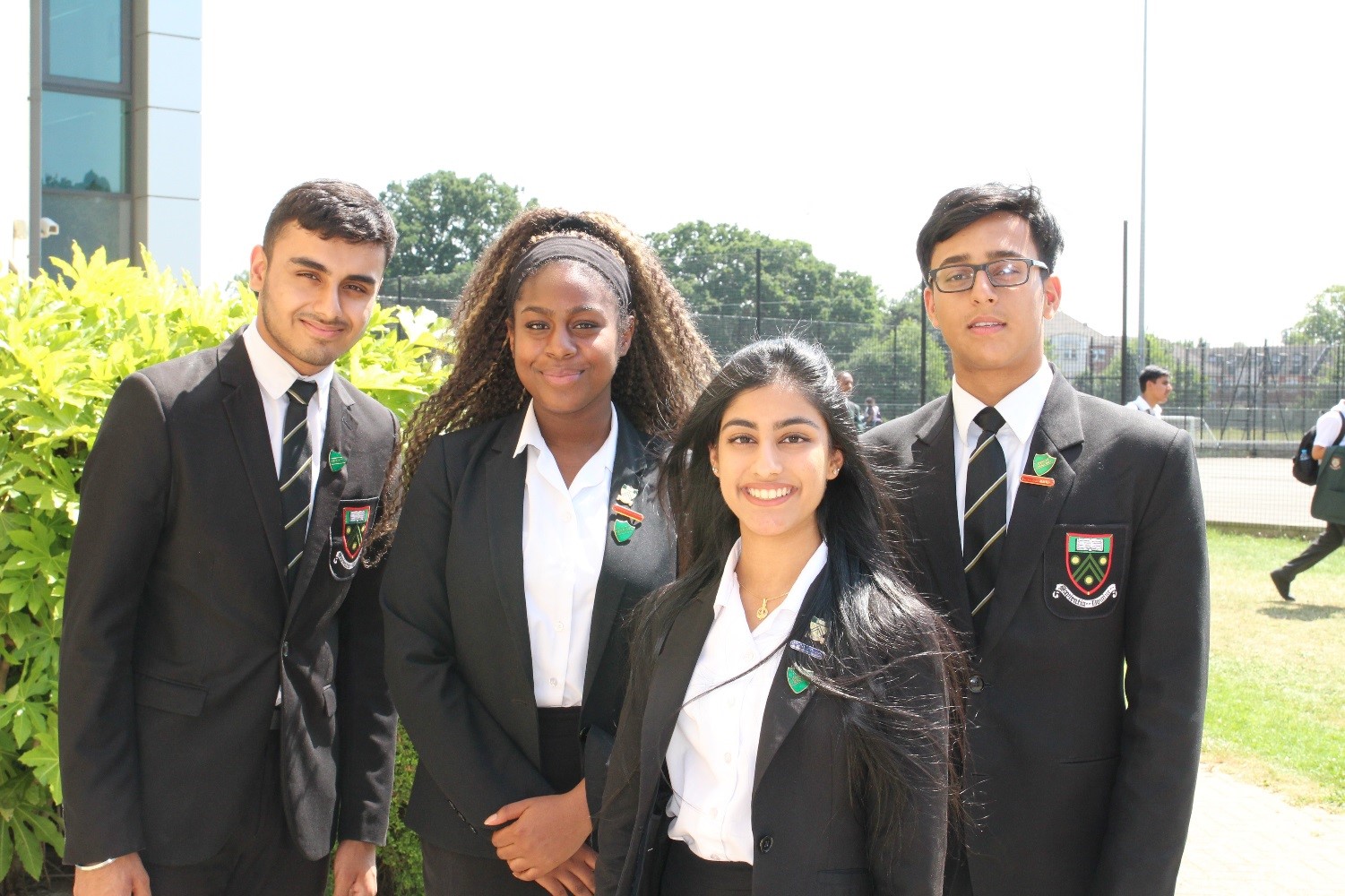 We would like to introduce you to our Sixth Form Student Leadership Team, comprising our Head Boy, Head Girl and their deputies.
These senior students play a very important role in the life of the school - they are role models to the other students in both the Sixth Form and the lower years, and they lead and organise a range of school activities.
Read below what they have to say about life as a Langley Grammar School Sixth Form student.
Aaron Pandher - Head Boy

"Langley Grammar School is an environment filled with both intellect and enthusiasm, where the diversity of the students creates an uplifting, positive atmosphere. I think what sets Langley Grammar apart is the breadth of opportunities available and how focus is not only placed on one's academic success but also in becoming well rounded individuals. The school's key focus is for students to be to be defined by their thirst for knowledge and eagerness to make a difference. This journey teaches us to grow and evolve into confident, innovative and independent young individuals motivated to succeed."
Tanya Bittar Massally - Head Girl

"Langley Grammar is a cosmopolitan place, where everyone's cultures and differences are celebrated. We are united as a cohort yet individual in our talents and it is this variety that sets us apart from other schools. Alongside being avid learners we are students who challenge our abilities and immerse ourselves within the school community, actively supporting one another and constantly expanding upon our skills – pushing the limits. My passion for new experiences of cultures and life broadly, is what shapes me as the person I am today."
Yajat Bansal - Deputy Head Boy

"At Langley Grammar, academia is not just derived from books, rather through inquisition, self-study and enrichment activities. As an individual, what makes Langley Grammar unique for me is the strong sense of community that permeates the school. Students from all walks of life feel welcomed and supported by both their peers and staff, irrespective of their background.. Langley has developed me into the confident, competent, creative person I am."
Gurleen Muker - Deputy Head Girl

"I would describe Langley Grammar School as nothing less than a second home to me. Its friendly and diverse community has allowed me to cope with the pressures of being in a competitive environment, and develop the self-belief that I can achieve my aspirations. We are encouraged to be independent and creative young minds; upon leaving this school we are more than a 'walking-talking' set of exam results, but motivated to be successful young adults in whatever path we follow."